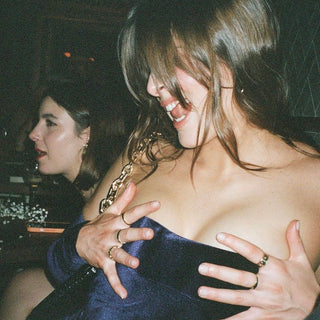 7th and York, Your way
We are now offering a limited number of custom orders each month, on a first come, first serve basis. 

Each custom piece is made in-house by our team in Sydney, designed by you with the option for you to choose the style, colour and length of your 7&Y pieces. 
Small changes can be made to the garment upon request, as well as individual sizing outside of our standard size range. 

Please provide as much information as possible in the order form below, so we can do our best to make sure we can adhere to all your special requests. 
Once your order form is submitted, it will be reviewed by our team and priced individually. 
This pricing will take into account the amount of changes made to the original garment. 
We will unfortunately not be taking any requests for pieces within our current range. 


Please review the following custom order colour guide and range sheet prior to confirming your order. 
As always, if you have any further questions or concerns, please email
rosie@7thandyork.com
for any further enquiries.